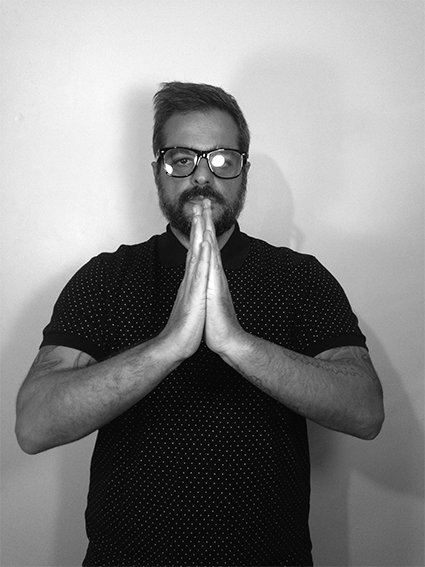 Citizen of the world, in his 40th. Illustrator, Photo Retoucher and Creative Director (Art) 
with more than 15 years of experience leading projects for global brands.
Based in Madrid and experienced working in Latin American, Europe and US markets.
Thinking, conceptualization and production of advertising projects make up their diverse and versatile portfolio.
Over the years he has worked as a creative and art supplier to transnational corporations such as Leo Burnett, Publicis, Alma DDB, Proximity, BBDO, among others. Receiving recognition in all cases for his creative performance.
Eduardo has excelled in festivals and competitions such as CLIO, Ojo de Iberoamérica, Wave, Cannes, 
One Eyeland Awards, Behance Gallery, FIAP, Caribbean Festival, the Venezuelan illustrator more published 
in Luzern Archive and others.
Lover of freestyle and graphic arts, with a great capacity of adaptation in any type of project.
He has worked with brands like: Jhonnie Walker, Smirnoff, Soy Van, Cbbebies, Bimbo, Jeep, Unicef, 
Amnesty, Procter & Gamble, Kellogg's, Heinz, Nestle, Firestone, Getty Image, Renault and others.